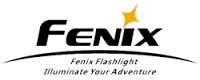 As Canada's source for Fenix Flashlights we offer the full product line of these high quality lights and accessories.
You will appreciate a Fenix light because every light is made with Fenix's commitment to high performance, high reliability, and exquisite craftsmanship and innovation. Not only do Fenix lights look good, they function good, because Fenix uses high quality components in each light they produce.
Fenix flashlights, headlamps and lanterns are popular with all types of Canadian adventurers. The products are widely used in the fields of outdoor sports, industry, law enforcement, military, EDC, etc.
As every product released is guaranteed to provide excellent performance and reliable quality, Fenix is now known worldwide as a premium LED light brand.