Maxpedition® Advanced Gear Research™
The Spring 2016 launch of the Advanced Gear Research (AGR) program provides a glimpse into the future of the Maxpedition brand.
Uncompromising durability, combined with modernized aesthetics and a broadened palette of custom materials and comments, elevate Maxpedition equipment to a new level of quality, innovation, and sophistication.
With the implementation of expanded factory production, in-line and end-line quality checks, independent quality assurance, state-of-the-science laboratory testing, and all-environment field trials, Maxpedition is poised to meet and exceed the expectations of its discerning clientele.
Founded in 2003, Maxpedition successfully optimized the design ethos of American military-grade MOLLE gear to suit the needs of everyday life and popularized its functionality to a global audience. Often imitated but never equaled, genuine Maxpedition gear is the benchmark against which others are compared, and it is trusted by special forces operators, law enforcement officers, adventure travelers and prepared citizens around the world.
Now Maxpedition transcends the standards it set for the industry.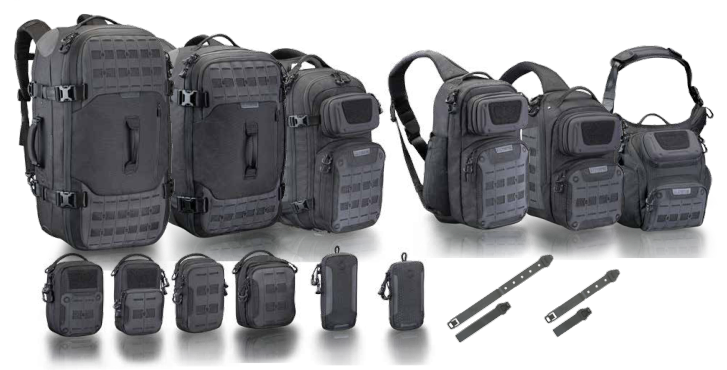 We are Canada's Source for Maxpedition Gear!
As an authorized Canadian dealer for Maxpedition, we are able to provide Maxpedition's complete line of products. In fact, we almost have the entire line of Maxpediion products in stock in our Regina warehouse and ready to ship immediately. If there is a Maxpedition item you cannot locate on our website please let us know and we will quickly add it to the site and bring it into Canada for quick shipment at an affordable price.
Advanced Gear Research Features
YKK Zippers with Positive Grip Pulls
Expandable Bottle Holder with Dual Zipper Garages
TacTie Polymer Joining Clips - U.S. and Int'l Patents Pending
CCW Compartment with Security Lockout Strip
Dual Nylon Fabric Construction 500D Hex Ripstop / 1000D Plainweave
Attachment Lattice System (ATLAS™) - Patent Pending Cut from 840D Nylon-TPU Composite
Reinforced Yoke Backpack Straps
840D Nylon-TPU Composite Tapered Pull Loops
Oversized Curvilinear CCW Compartment Opening
Custom Fabricated Shapeshift Webbing
Bi-Level High Grade 3D Airmesh Backings
Custom Molded Fleece-Lined Semi-rigid EVA Pocket
Refined Construction with Elegant Inlays
Lightweight Anti-Break Duraflex Xlite Buckles
Fray-Resistant Gossamer Mesh
Heavy Duty Swivel Hook
Very Visible Grayscale Interior
Skin Friendly Nylon Seatbelt Webbing